TAS Airway Device – The new patented airway connector improves airway management by enhancing oxygen delivery, enabling accurate CO2 monitoring, and providing better and safer patient airway management treatments.
Newport Beach, California — Licensing Consulting Group is pleased to announce that the TAS Airway Management Device Connector is now available for licensing. This new airway connector is a cost-effective improvement, adapts to current devices, and provides a better experience for patient treatment.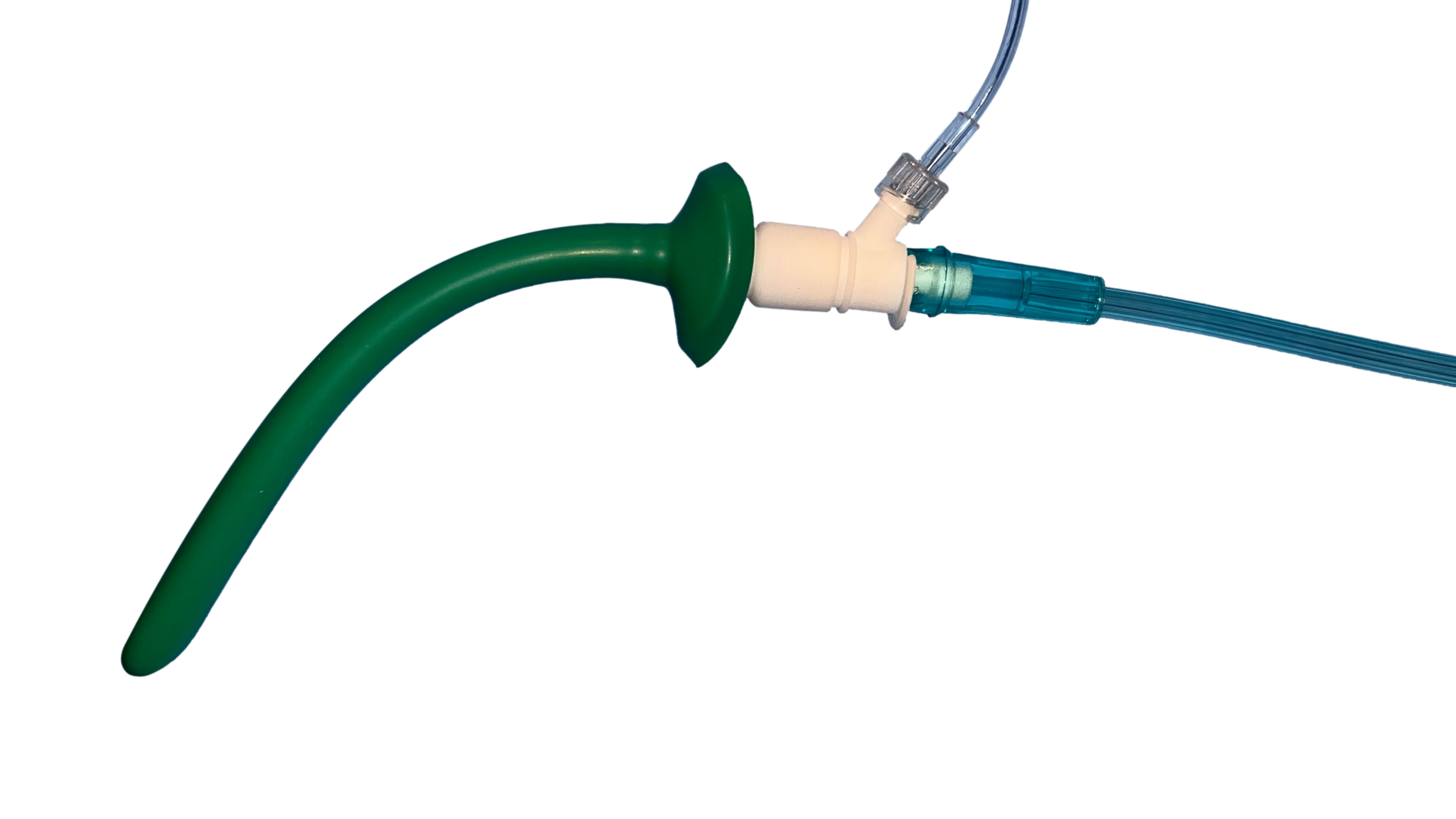 The airway connector ensures an obstruction-free and open pathway for air exchange. There are many different types of airway management devices in the market; however, the typical devices are passive. Due to this limitation, the medical attendants cannot give quick respiratory aid to the patient to relieve their symptoms.
TAS developed the connector in response to medical attendants modifying currently available airway management devices for their patients. To address this need, the connectors are designed to fit all types of current airway devices. They can be produced as an adapter and an integrated standalone device providing an edge over other typical airway management devices.
The retrofit connectors can be used with existing nasal trumpets and oral airway products. It is easy to handle and use, does not require much pre-training, and will enable medical attendants to treat patients swiftly, saving time in emergencies.
Another advantage is patient comfort. The patient has a relatively stress-free experience as the connectors are not bulky and don't hinder manipulation.
The connectors are also cost-effective. Because they fit current airway devices, hospitals and clinics don't need to spend additional money purchasing new devices.
About LCG: Licensing Consulting Group specializes in the business development side of intellectual property. Our services range from intellectual property consulting, strategy and planning to executing and actively managing a licensing program.
CONTACT: To find out more about licensing opportunities for the TAS Airway Management Devices, please contact:
Rand Brenner
CEO, Licensing Consulting Group
Tel: (646) 395-9572
Email: rbrenner@licensingcg.com
Website: www.licensingcg.com
###
Rand Brenner is an IP professional whose passion is helping inventors, startups, and businesses of all sizes use licensing to turn their IP into income-producing products, services, and technologies. His decades of experience run the gamut from medical devices to food technology to consumer products. He's licensed some of the biggest Hollywood entertainment blockbusters including the Batman Movies (1 and 2), and the number one kid's action TV show, the Mighty Morphin Power Rangers. Rand speaks about licensing and is a featured speaker at investment conferences, trade shows, colleges, and startup events. His first book, Hidden Wealth: The Money Making Power of Licensing was released in 2019 and is available on Amazon.com. He's also a published writer with articles appearing in several prestigious trade magazine including The Licensing Journal, Intellectual Property Magazine, and License India. Rand also mentors at the Cal State Fullerton School of Business and Economics and is a judge for their startup business plan competitions.