What is the best way to protect your intellectual property? The answer is by protecting, managing and using it. Each IP is different and there are different ways in which you can protect and use your IP rights.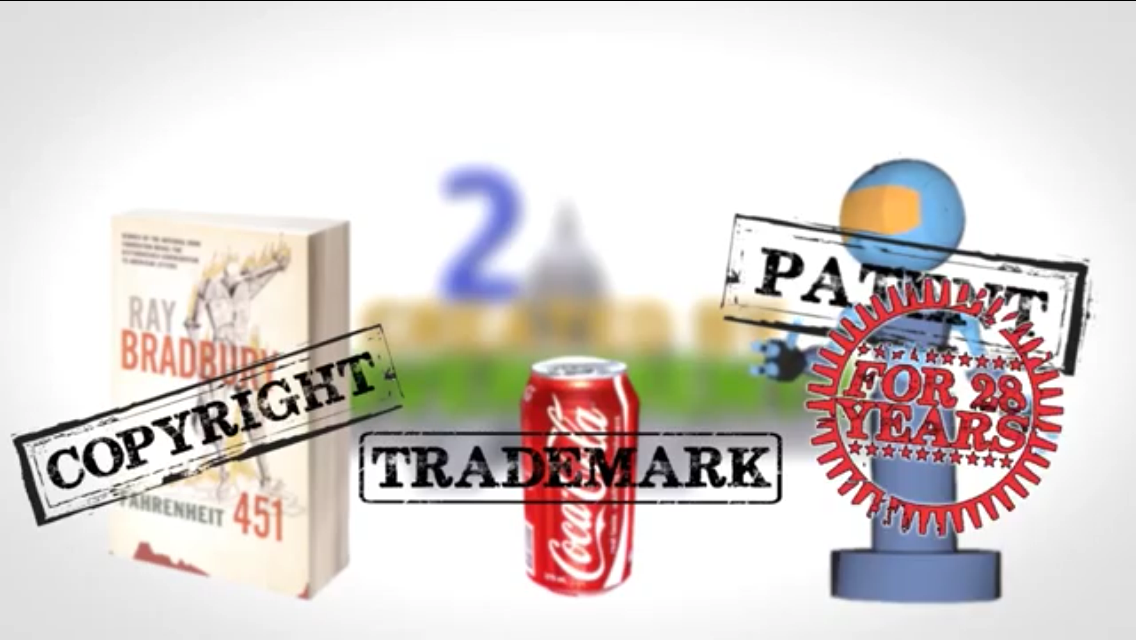 For example, if it's a patent, you must keep up with it and stay abreast of the market to make sure there are no potential competitors infringing on it. When you file a patent application, you teach others how to make and use your invention. It requires a detailed description so others can learn it and in many cases build upon it. But if you don't do anything with it, someone else will. Especially if it's a product in a big market or a technology with many industry applications.
Don't overlook any trade secrets such as processes and know-how. One of the best ways is to maintain control of your trade secret. Make sure the information remains confidential and you're using NDA's when sharing the information.
Protecting your IP often relies on a "bundle" of IP rights. For instance, a software program is copyrighted, it's branded with a trademark, the packaging is trade dress, the source code is a trade secret, the box shape is a design patent, and use of the software requires an end-user licensing agreement (EULA).
Licensing-out is a strategy to commercialize your IP by letting other companies use it to make and sell your products, use your brand name on their products, or deploy your patented technology into the marketplace. The benefits of licensing out include recouping your research and development costs, increasing your businesses (and brand) visibility, reducing your marketing costs, defending against infringer's, and gaining access to resources such as manufacturing and distribution channels.
If your IP is useful to several industries, you can license it and generate new revenues from these industries. When companies license one form of intellectual property to develop new products, the new products can, in turn, be licensed as other forms of intellectual property.
Entertainment IP is a good example. A kids movie or TV show is much more than just "entertainment"…it's a big bundle of IP rights. It's very useful and licensed to literally dozens of consumer products industries, from apparel to automotive accessories. These licensing deals result in creating new products such as video games, collectible items (e.g., statuettes,life-size busts), clothing, and books. In many cases, different forms of the entertainment IP, such as movies, TV, and live shows are created, which in turn are licensed separately from the original entertainment IP. The Harry Potter book series is a good example of this. All these licensed products include their own IP protection, such as copyright protection for books or posters, branded video games, and trademarked merchandise.
Sometimes you're unable to successfully commercialize your IP in your core market or product form. Instead of letting it sit, find other applications for it in different industries. Some interesting examples include Bubble Wrap, which was originally invented as wall paper; Duct Tape, which was originally used to seal WW2 ammunition cases; Olestra,the fat substitute product, which failed in the consumer market and was re-purposed as a cleanser for contaminated soil.
The best way to protect your IP is to use it. Using IP rights, in turn, creates new ways to license it. The value of your IP increases as it becomes more abundant through its successful commercialization. Don't overlook new uses or applications of your IP. They could be the most valuable. Your IP rights are money-making assets that can be licensed into different markets, bundled with other IP, or re-purposed for new product applications.
Rand Brenner is an IP professional whose passion is helping inventors, startups, and businesses of all sizes use licensing to turn their IP into income-producing products, services, and technologies. His decades of experience run the gamut from medical devices to food technology to consumer products. He's licensed some of the biggest Hollywood entertainment blockbusters including the Batman Movies (1 and 2), and the number one kid's action TV show, the Mighty Morphin Power Rangers. Rand speaks about licensing and is a featured speaker at investment conferences, trade shows, colleges, and startup events. His first book, Hidden Wealth: The Money Making Power of Licensing was released in 2019 and is available on Amazon.com. He's also a published writer with articles appearing in several prestigious trade magazine including The Licensing Journal, Intellectual Property Magazine, and License India. Rand also mentors at the Cal State Fullerton School of Business and Economics and is a judge for their startup business plan competitions.